The Blue Mill Woad Project
The Blue Mill Woad Project
Since 2016, with the assistance of two local artists, we have been gathering local historic information on woad.
What is woad? A photograph below shows what a woad plant looks like.
What is used for? It was used to make a blue dye.
So why are we interested in woad? Local history reveals that many hundreds of acres of farmland were dedicated to the growing of woad,
with a number of very productive local woad mills in operation in past times. Lincolnshire was one of the largest production centres for woad, and it is even suggested that the development of ports at Boston and Sutton Bridge owed much to the woad industry.
In recent years we have held a "Woad Fest" at the mill to demonstrate the woad processes, and also to highlight other local crafts. Photos from our 2018 Woad Fest are shown below.
We have now incorporated a display on woad into our mill tours, where you can see, feel (and smell), the woad products, and other items associated with dyes and colours that can be obtained from plant sources. A small Woad Information Booklet is also available from our mill shop at a very reasonable £1.50.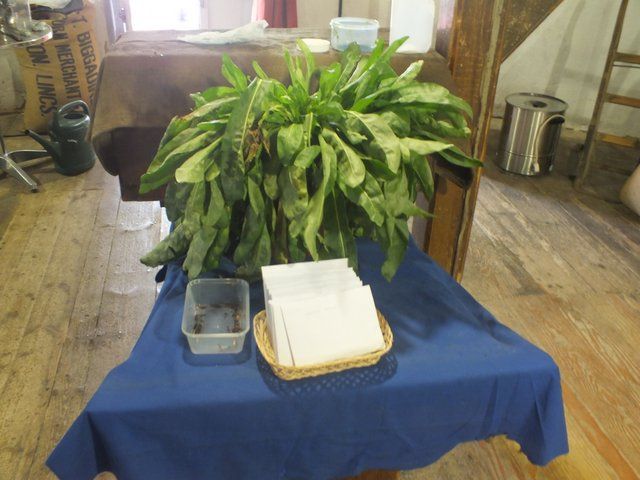 Woad leaves were crushed and formed into Woad balls
by our very own Black Hand Gang!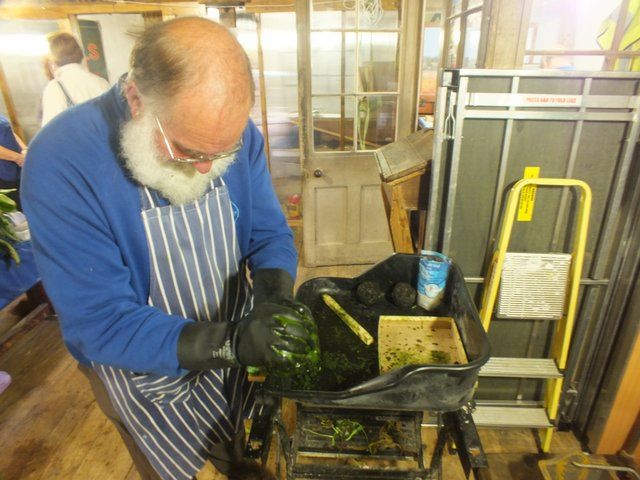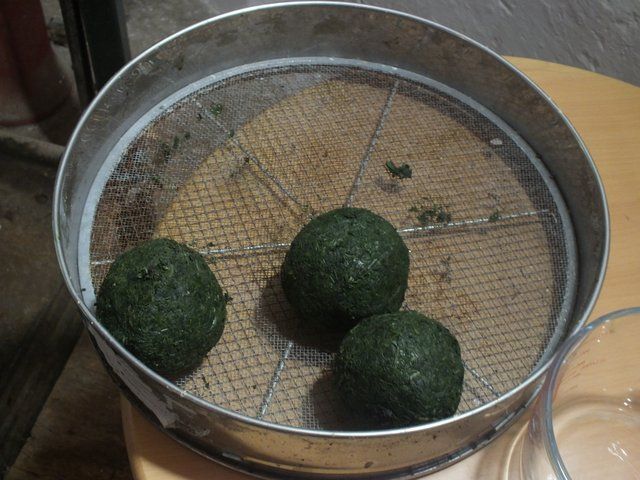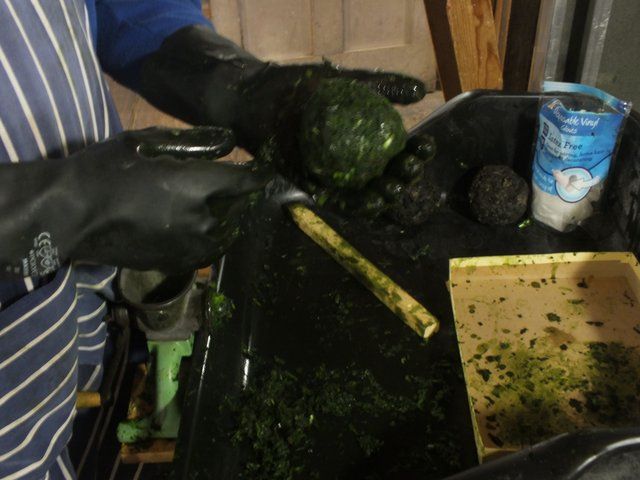 Chain Bridge Forge were on hand with their mobile forge making
coat hooks and fire pokers.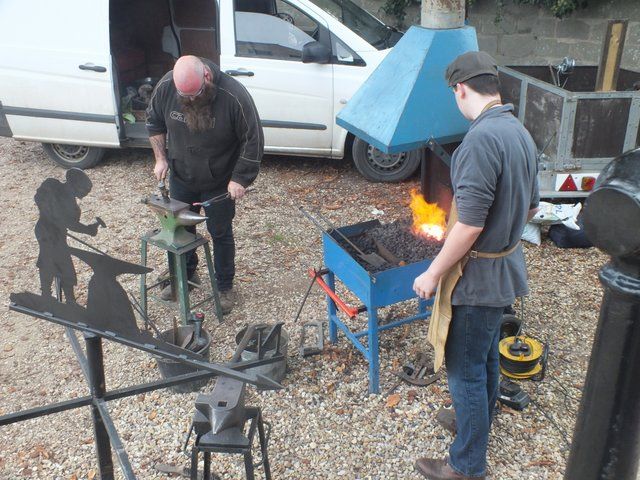 Our ladies really enjoyed the Corn Dolly workshop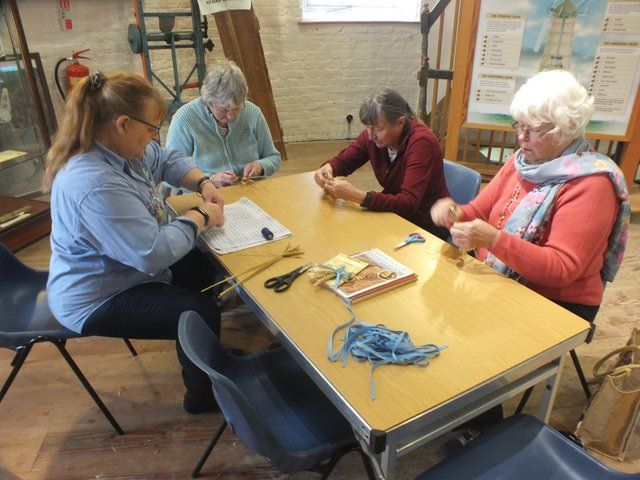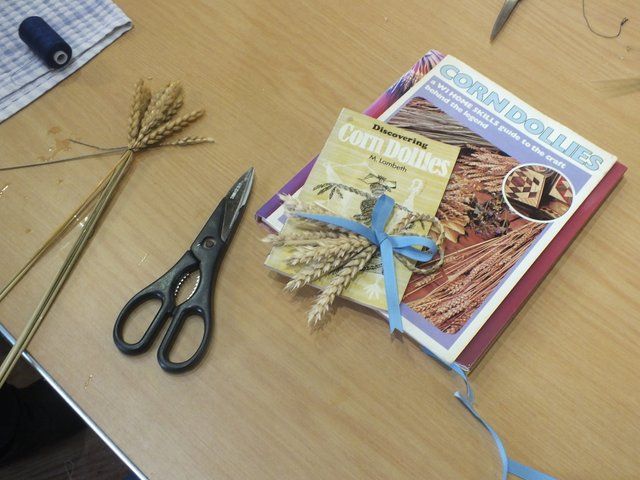 Felting with the talented Carol Parker.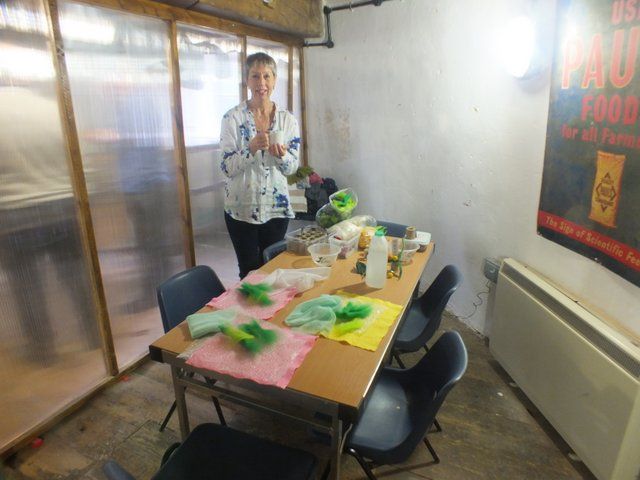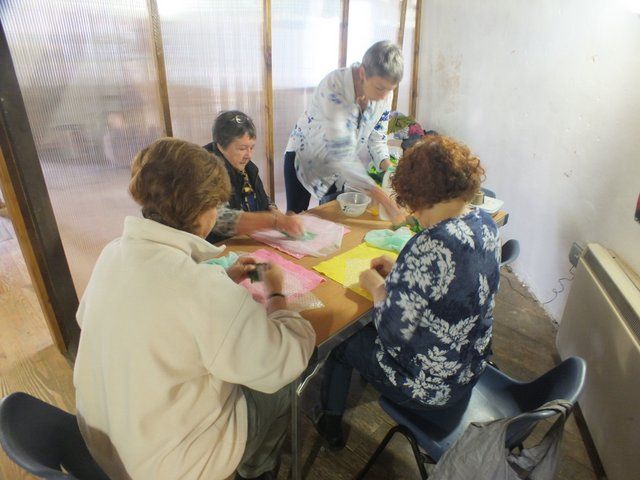 And the end to a fabulous weekend was meeting Mr Peter Booth,
his grandfather owned the last

working Woad Farm in Boston and
he very kindly donated seed from the last crop harvested in 1932 to